Paris-Orly Airport guide & terminal maps
Navigate your way around Paris-Orly Airport.
Here you'll find maps with locations of shops, boarding gates, facilities and services.
Paris-Orly Airport is formed by Terminal 1, Terminal 2, Terminal 3, Terminal 4.
Depending on your airline's instructions, proceed to Orly 1, 2, 3 or 4.
From the outside, the terminals are identified by large red totems.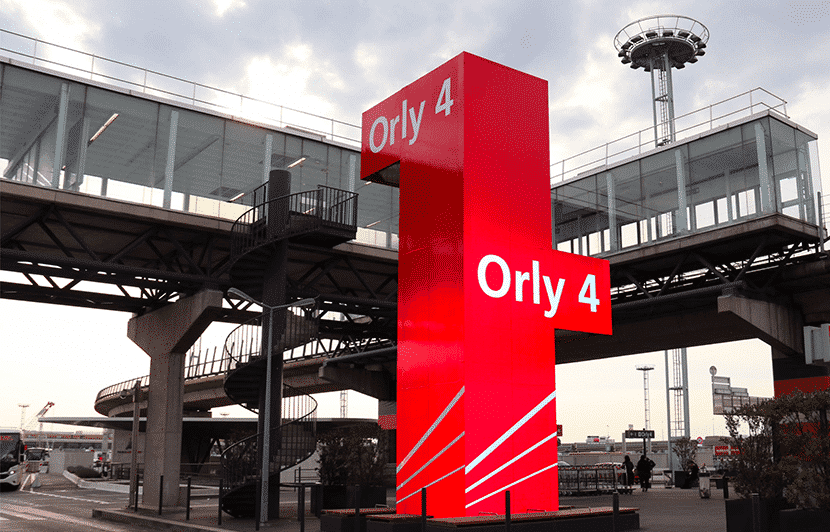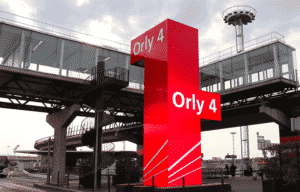 In the public area, inside the terminals, follow the Departures or Arrivals signs.
For example for Orly 4 : Departures 4 or Arrivals 4.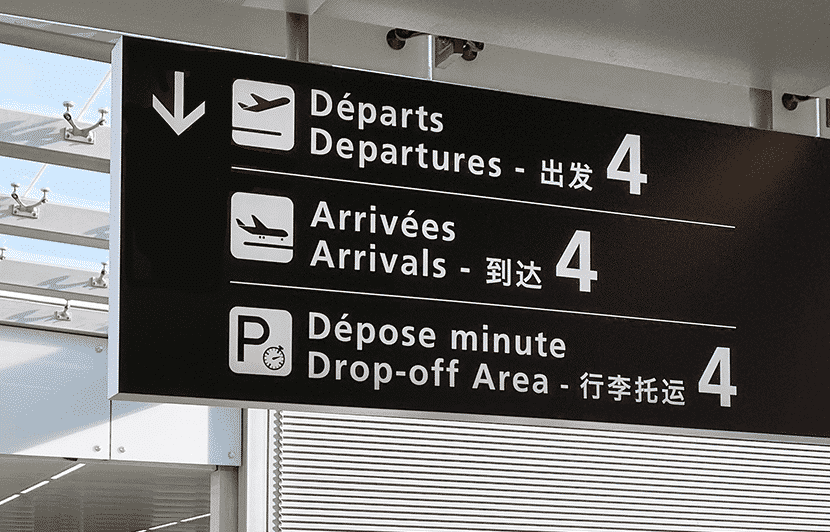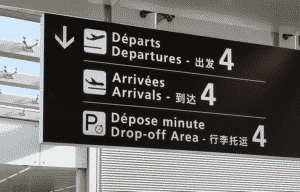 The Departures and Arrivals areas of each terminal are marked with white illuminated ceiling lights.
They can be used as a meeting point to arrange an appointment.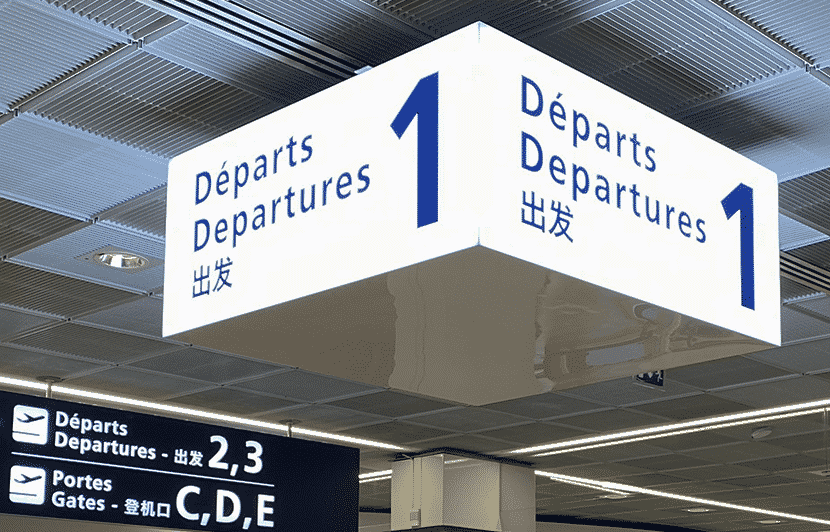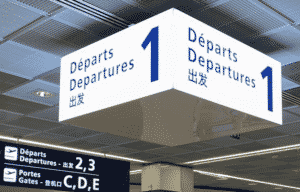 Consult the flight information display screens to confirm check-in-baggage drop-off counter and boarding gate.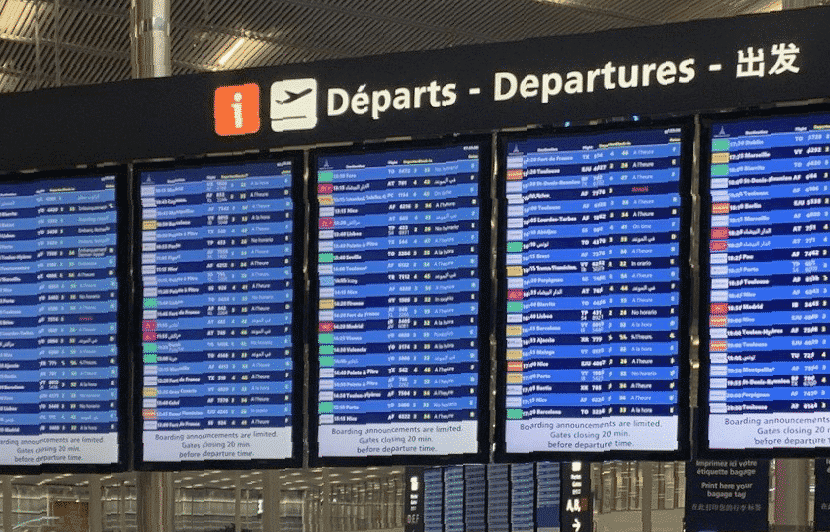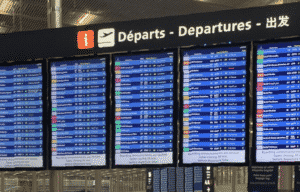 After check-in, follow the signs to your boarding gate (A, B, C, D, E or F).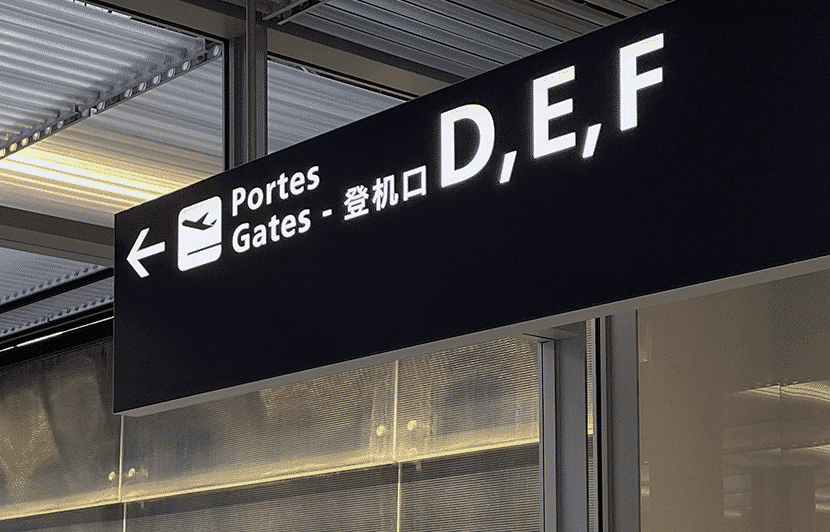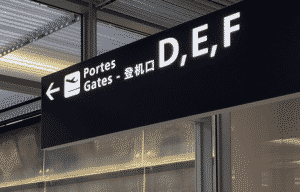 Upon arrival in Paris, passengers are invited to follow the Exit-Baggages indications
OR the Transfer signage leading to their next flight (to boarding gate A, B, C, D, E or F).
In the reserved area, the signage does not refer to Orly 1-2-3-4.